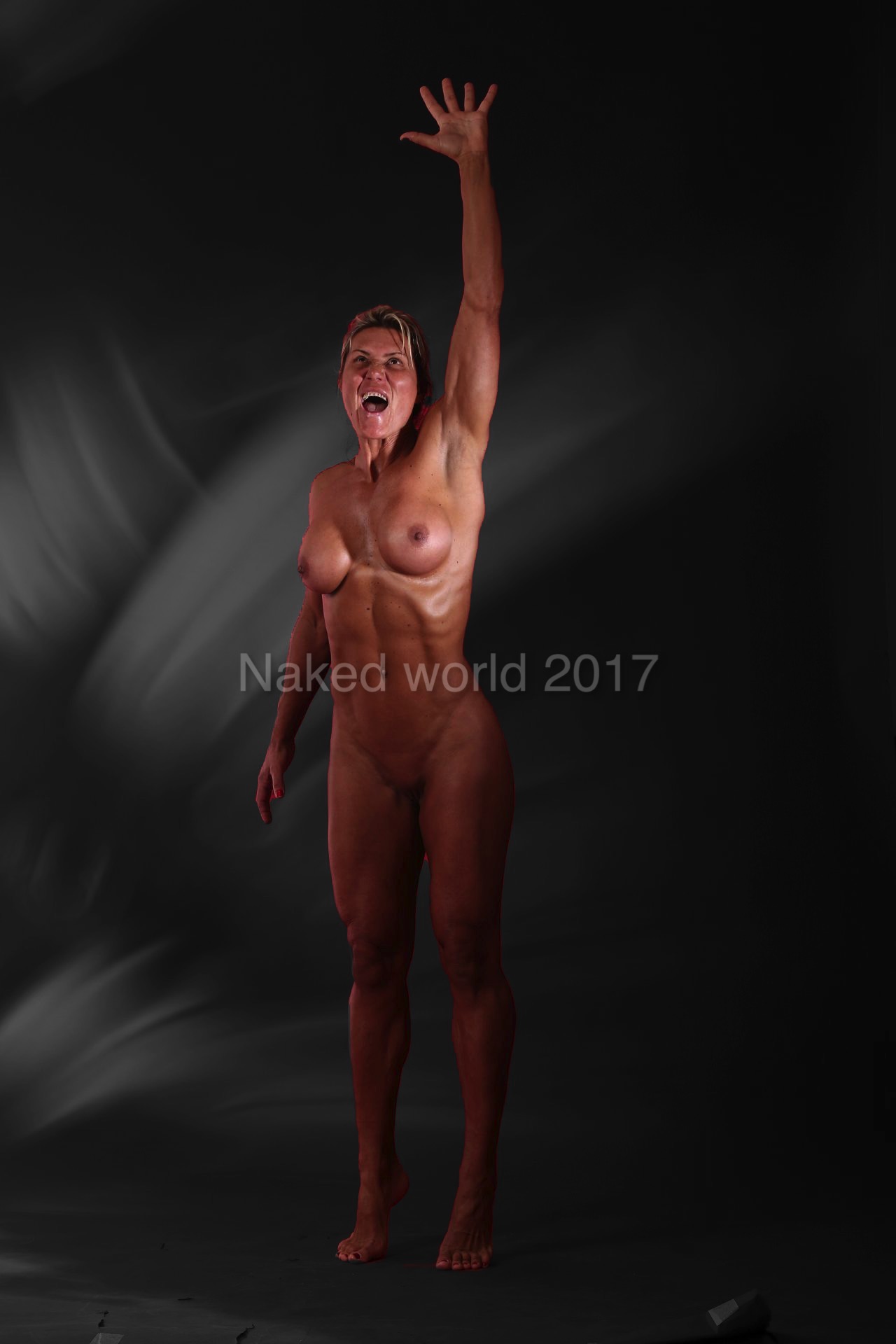 Embodiment is at the core of all of our strength and vulnerability as human beings. Naked World uses this inescapable fact to stage a drama of tragicomic recognition. It boldly undresses the human figure—a laying bare that simultaneously comments on the invisible yet highly tangible layers of social convention that cloak us.
The men and women who people the social landscapes of this world knowingly gaze at us or at one another. Through their pact with the camera, they invite us to examine human diversity in a manner that suspends what we think we know about beauty or its inverse. Naked World revels in irony. Its exuberance and irreverence are profoundly refreshing.
Professor Louise Bethlehem, cultural theorist.
The collaborative work "Naked World" of the director Alexander Jonathan Vidgop and the photographers Eduard Stern and Olga Peddy presents new and unexpected relationships between theater and photography, dynamics and statics, variability and consistency.
These refined photo compositions, staged as scenes from ironic performances, arouse laughter and thought, and offer to rethink the borders between arts and genres.
Dr. Olga Levitan,
Chair of The Israeli Center for the Documentation
I learnt recently of the most remarkable art project "Naked world" that raised in me genuine interest and feeling of encounter with something which is at the same time unusual and highly appealing to the spectators. The authors took a nonstandard artistic approach and vision of the world, expressed in allegoric photographic form, that can be shaping the future of nu art for years to come.
I do not have any doubts that this artistic manifestation will resonate in Germany first of all with art galleries and collectors. I call for support of all who can help the fastest and broadest dissemination of the project.
PhD Olga Zhuk, Berlin
bug1960@gmail.com, +49 30 50182642
Naked World is an outstanding collection of professionally made and ingeniously staged nu-photos or rather, "compositions," each of which might also be considered as a sequence of still frames or episodes from a certain theatrical play or even plays.
As a result, the whole collection cannot but impress its viewers, even audiences who are used to frequenting this kind of exhibition. It potential impact will be even greater in Italy where exhibition-goers do not usually have many chances to encounter anything similar. There will no doubt be a good chance of finding and attracting the attention of art galleries in Rome where these works can be exhibited—the large size of the photos being an additional factor of success.
The collection Naked World stands to become a bestseller that will be of interest to lovers of fine art and will constitute a welcome acquisition in private collections.
Alessandro Sergievski: Essayist, Freelance International Press, Italy Honorary member of the Accademia Normanna